---
Martina Bilan & Anđela Vidić (HR)
Thread of a Soil
MARTINA BILAN (1985) ceramic artist from croatia. She studied film and photography at arts academy in Split, Croatia. In 2015 began her ceramic journey. Her art is delicate and joyful, inspired by colors and emotions of summer, poetic side of science, nature and universe.

ANĐELA VIDIĆ (1992) is an artist and photographer. Guided by intuitive knowledge, her artistic research revolves around the eternal connection between people and nature.




April 30, 2022

---
'Thread of Soil' is a collaborative project between two Croatian artists and friends Anđela Vidić and Martina Bilan.

Together they aim to explore concept of 'present moment' in making hybrid vases out of clay and thread by combining our opposite artistic methods. Their motivation is to extract the idea of the vase as a vessel, giving it a symbolic meaning as a container of our mutual dialogue.

Insert from the text:

" ... Each of us manufacture a vase for the other, but leaving the parts partially unfinished and broken. The gaps in the vase serve as a space to encourage a mutual dialogue and reaction where thread plays a role as a connecting material, both symbolically and figuratively.In this collaboration, we recognize our differences, creating an environment for possibility of resolution where we can mutually venture forth into the relatively unknown. Moreover, we allow ourselves to deviate from established personal practices and reliance on our memory, from what has already been done to unexplored novelty... "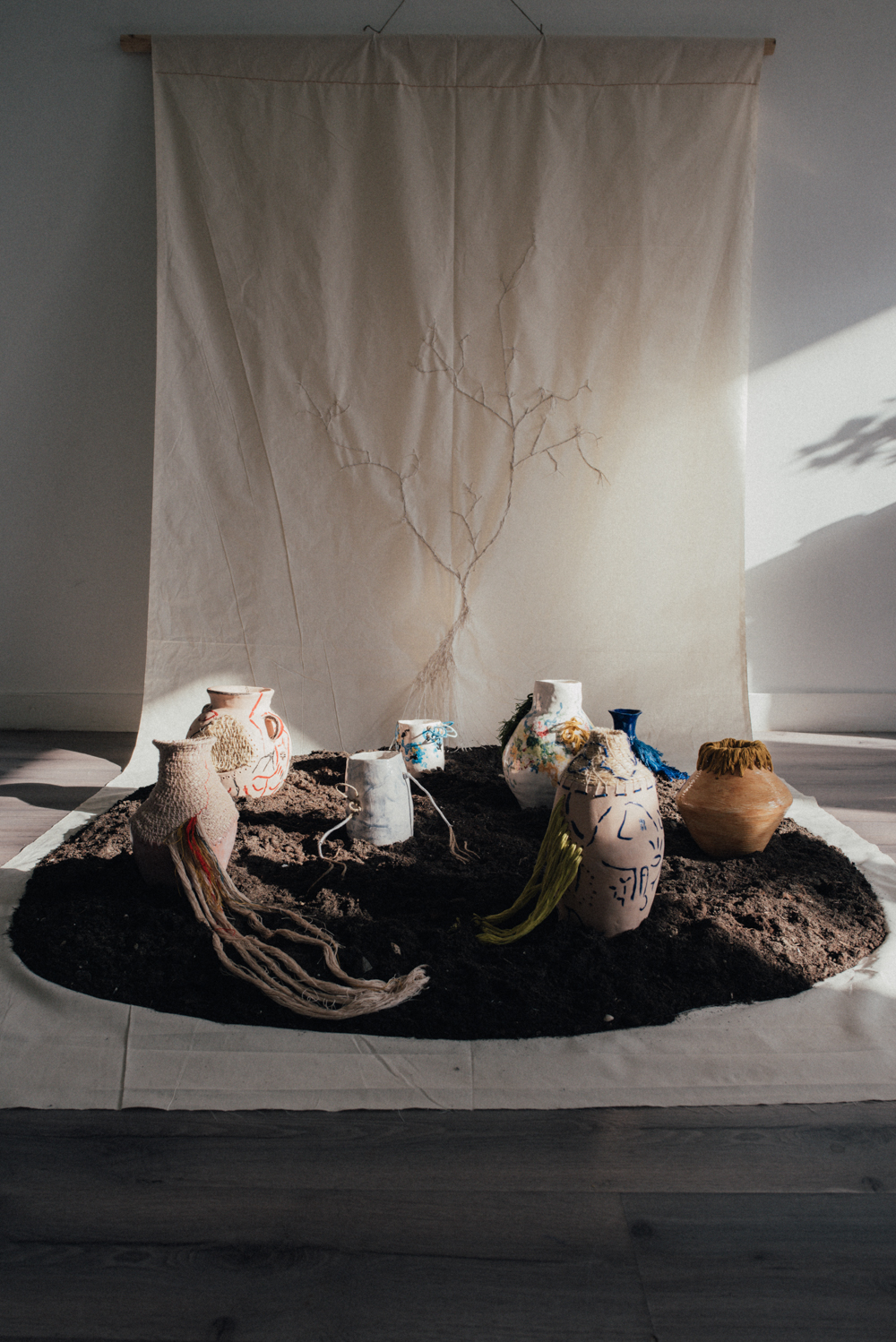 ---
Photography credits:
Hosein Danesh & Anđela Vidić

---
---